Iku Fujimatsu
As a dynamic, global educator and as an artist, Iku Fujimatsu has dedicated the majority of her professional life to the belief that an intimate relationship with nature is essential to an enriched education, as well as a healthy life, self-awareness and personal freedom. She is a unique individual who possesses life experiences and philosophical exploration in both eastern and western cultures. Iku's commitment to The Tutorial School is based on her passion to see a caring, kinder world that is fostered through sharing and collaboration. While living in the mountains of Japan, Iku worked in a continuing education center, where she was asked to work with city kids. She then realized "how detached these children were from nature and subsequently from the world around them." In response she taught art through exploring nature and hands-on survival skills such as tilling soil, identifying wild, edible plants and cooking. Playing in nature for just a week changed the students' facial expressions; they became more open and accepting toward differences. Their awareness of their surroundings heightened and their creativity soared. "They were definitely happier," says Iku. When Iku moved from Japan to the United States in 1995, she became involved in multicultural workshops for homeschooled children. She also started the "Kid's College" summer program at the Santa Fe Community College, while pursuing a Master's Degree in Education with a focus on At Risk Youth. In 1997 she joined The Tutorial School as a teacher of Japanese and the Fine Arts. For Iku, The Tutorial School "is how I imagined schools should be—a warm environment where students are accepted and respected for who they are while developing diverse perspectives, where students have fun learning and being responsible, where the practice of personal freedom leads to becoming who they are. It was my dream place to be!" She is now an indispensable partner in the management and strategic planning of the school, as well as its day-to-day operations. Iku believes that The Tutorial School provides a sanctuary for the students where they learn self-reflection, compassion, creativity, life skills, and stress management. The school is also an incubator where they personalize their learning, expand their horizons, and work toward a kinder, more compassionate world. When asked the question, "How will The Tutorial School adapt to the remarkable changes in global culture, technology and human identity?" she replied that "Our students will learn how to navigate the unknown. They will trust themselves, be flexible and resilient. They will stand quietly in the midst of the storm with imagination and self-determination while holding positive and creative visions for the future." Iku Fujimatsu was born April 27, 1957 in Tokyo, Japan. She spent her childhood both in Japan and the United States, growing up in New York City from the ages of two to five and again from 11 to 14. Iku holds a degree in Fine Arts from Kyouritsu University, Tokyo. In 2000, she received her Master's Degree in Education with a focus on At Risk Youth from the College of Santa Fe. Iku has one daughter, Rin, who currently lives on the border of Thailand and Myanmar/Burma and works for a human rights organization.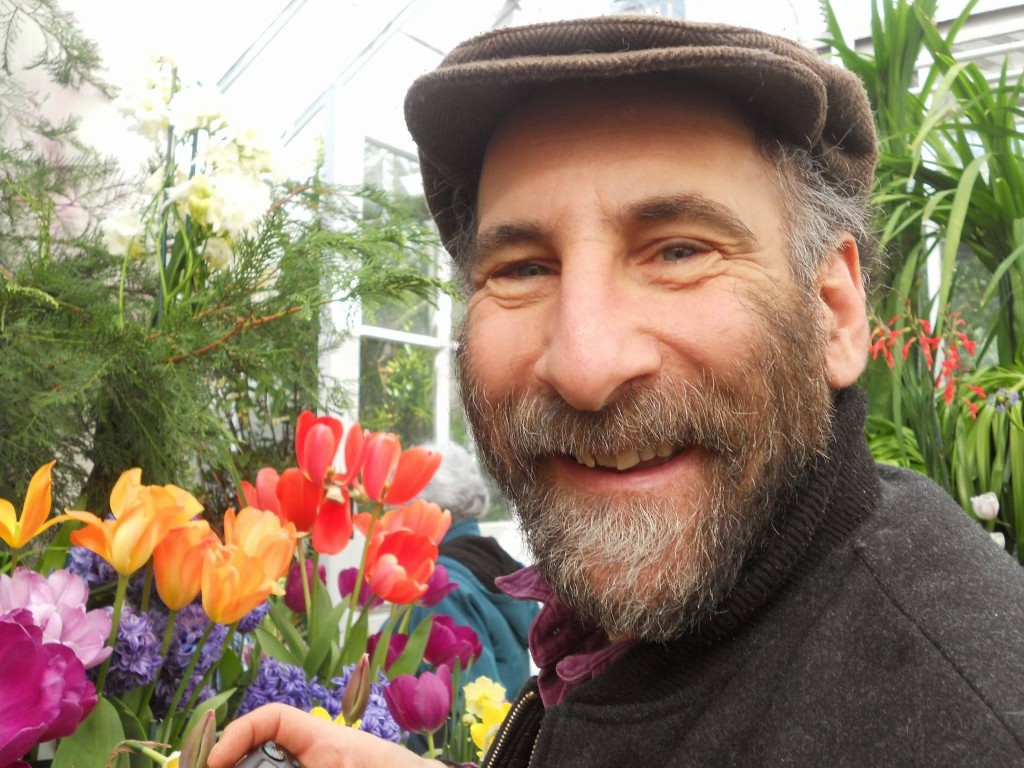 Moe Zimmerberg
Moe Zimmerberg is one of the leading educational visionaries working in the United States today. He has evolved and advanced the concept of holistic childhood education through decades of work at The Tutorial School. For Moe, The Tutorial School addresses "healing people emotionally and psychologically, healing our relationship with the planet, ending war and oppression, and promoting gender equality." He is also an active participant in the global Democratic School Movement. Moe has been involved with the school virtually from its inception with Richard Testa, who founded the school as a place for children to heal and blossom. As a philosopher, scholar, and graduate of MIT, Moe brought a unique perspective to the development of The Tutorial School. However, it was with the passing of Richard in 2002 that Moe sought a more complete understanding of the philosophy and his commitment to the school deepened. This was a moment of realization for Moe, for he discovered that "Everything I believe in, and in fact my whole life is being actualized by working at the school." Moe Zimmerberg was born on January 11, 1958 in Princeton, New Jersey. He grew up in Highland Park, New Jersey and attended Highland Park High School where he placed sixth in the statewide math competition. He attended the Massachusetts Institute of Technology where he studied mathematics and neuroscience. Upon moving to Santa Fe, Moe worked at the Little Earth School and as a math instructor at the College of Santa Fe. He also received a state certificate in education. He joined The Tutorial School in 1990 and became a full partner in 1992. He is the proud father of twin children, Jessica and Jonah Zimmerberg-Helms. Moe believes that "it is our job to love and nurture children." For him, the paths to academic, emotional, and personal success in life require practice. "Practice in managing freedom, responsibility, self-determination, and leadership. It also requires taking the long view—profound change takes time." When asked, "How will Tutorial School adapt to the remarkable changes in global culture, technology and human identity?" his response provides insight to the school's view of the role of education. "We can't determine curriculum for an uncertain future, so we must teach children to be flexible and to think for themselves; this is how we prepare our students for the future."
Read an article about Moe in MIT Technology Review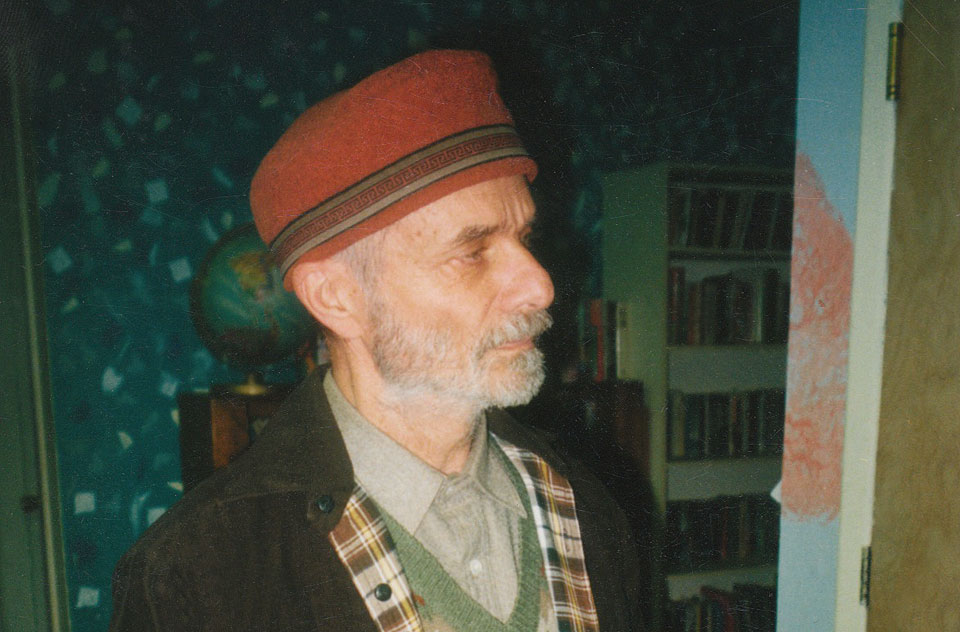 Richard Testa (1934 – 2002)
Richard Testa was born on November 17, 1934 in Newark, New Jersey. His home life and school were emotionally and physically unsafe, so when he reached high-school age he escaped to a Catholic seminary. From there he joined a Trappist Monastery in Massachusetts. As a novitiate with only some of his vows taken, he decided to leave the monastery to experience married life. He then became certified in Education at Rutgers University and secured a teaching position at a new school for academically talented students in Newark, New Jersey. Unbeknownst to Richard and prior to his arrival, the student culture of the school had undergone a dramatic change. When the students arrived they were, instead, from the other end of the academic spectrum. Richard was hired to teach high school English to children who couldn't even read! Richard realized that he had to meet the students in their own context, rather than having them meet him. He threw out his curriculum and developed, without any role models, a child-centered approach to education. He began by reading the students stories written by people from the ghetto. After this experience, Richard went on to teach students of all ages in many different situations in New Jersey, Tanzania, and New Mexico. As he said in 2001, "Over the years I began to realize that public education was not really meeting the needs of students, so that started me on the road to some kind of alternative approach." In 1982 Richard started The Tutorial School as a tutoring service in his home. It subsequently developed into an alternative private school. It was non-coercive but used a standard correspondence curriculum. In 1992, after studying the Sudbury Valley School, The Tutorial School moved to its current location and became fully democratic by dropping the curriculum and adopting a form of self-government. Richard Testa passed away on September 18, 2002, just two months after being diagnosed with advanced stomach cancer. He touched many people in his life, mostly through non-judgmental, active listening. Although he despised hero-worship, it's safe to say that everyone who spent time with Richard went away feeling better about themselves and their lives. Having improved the world is Richard's enduring legacy.